Overheard at the conference...
Paulo
|
Nunes-Ueno Consulting
The past two years have dramatically affected every part of our lives—work, school, family, public transportation, and much more. In this timely keynote, Paulo addresses the ways employers, transit agencies, and cities are preparing for the post-pandemic commute and how more sophisticated employer commute policies can make employees' lives better.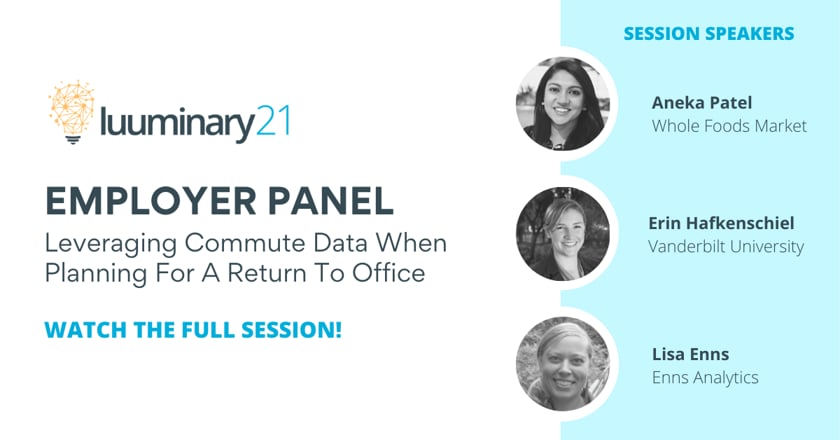 Leveraging Commute Data When Planning For A Return To Office
For many, the workplace of the future is one with greater flexibility where an employee works in the office some days and from home other days. In this session, Aneka, Erin, and Lisa share strategies, challenges, and opportunities around commute data—and how we can use this data to improve policies.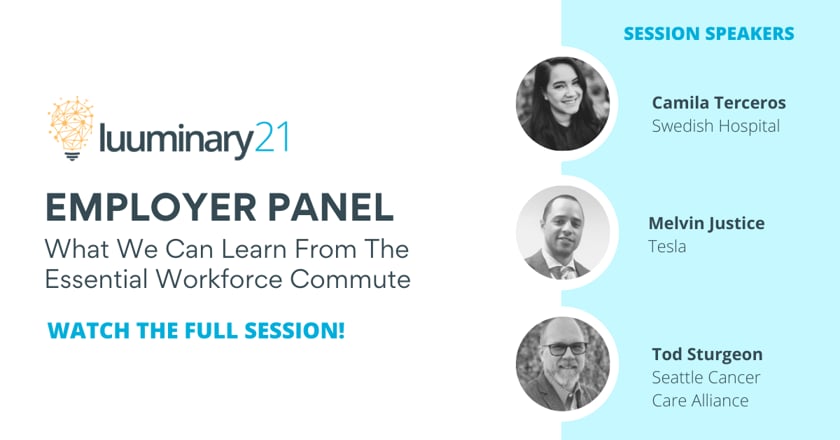 What We Can Learn From The Essential Workforce Commute
The commute to an essential job must be safe, efficient, and the least of an employee's concerns. This session explores how several employers with an essential workforce have met the commuting challenge through the pandemic, what they learned through this time, and how they plan to integrate lessons into future strategies.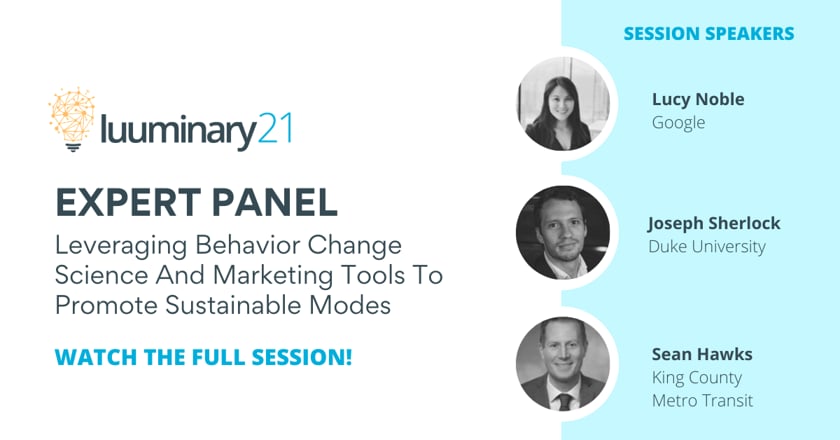 Applying Behavior Change Science And Marketing Tools To Promote Sustainable Modes
Hear from experts in marketing, behavior change, and employee messaging on how to encourage sustainable modes post-pandemic—such as transit, rideshare, biking and walking. Lucy, Joey, and Sean give you the tools and strategies necessary to promote shared modes among your employees or constituents. 
Luuminary21
|
Poll Results
Get The New Case Study from Expedia Group
Download this case study to learn about our Luum commuter solution.
Luum is a commute and parking management platform that makes it easy to implement a hybrid workplace strategy.
Get the tools you need to:
Stay flexible and meet evolving employee needs
Optimize employee parking and reduce overall parking costs
Design and implement sophisticated rideshare and alternative commute programs
Maximize employee engagement with gamification, incentives, and rewards
Get in touch with a commute specialist today.